Blue Collar Boneyard
Art & Illustration
Digital Artwork CommissionsLine Art, Single Figure: $80
(Additional Figure: +$30)Colored, Single Figure: $125
(Additional Figure: +$50)Full-Color Illustration With Background, Single Figure: $200
(Additional Figure: +$50)For books, comics, zines, or other larger projects, contact me to negotiate custom pricing. I do not draw copyrighted or trademarked characters for commissions, including anime and manga, cartoon, or video game characters. I will not co-opt a drawing style other than my own for a commission, such as Disney style.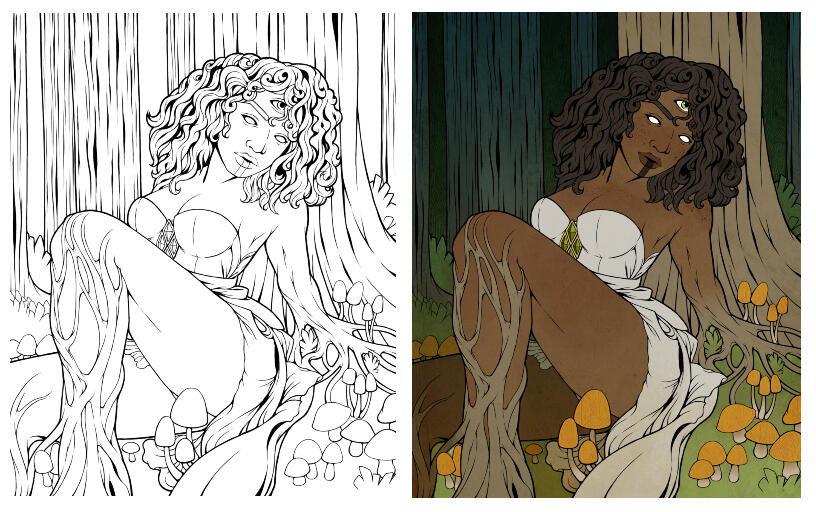 Blue Collar Boneyard was formed in 2018. The artist has experience as both a published illustrator and as a traditional gallery artist in the Southeast United States, and holds a Bachelor of Fine Arts in Painting & Drawing from the University of Tennessee.
Convention Schedule
Blue Collar Boneyard is open for the 2023 Fall & Winter art show and convention season!
| Upcoming Shows | | |
| --- | --- | --- |
| Sensory Overload at City Arts | Orlando, FL | July - August 2023 |
| Nora's Sugar Shack | Orlando, FL | September 9, 2023 |
| Tampa Bay Coffee & Art Festival | Brandon, FL | October 14, 2023 |
| Night Market With Zombietoberfest | Winter Park, FL | October 21, 2023 |
| AVPO Spooktacular | Orlando, FL | October 29, 2023 |
| Previous Shows 2020 | | |
| --- | --- | --- |
| Central Florida Comic Con | Lakeland, FL | January 18-19, 2020 |
| SSA+S Toracon | Sarasota, FL | February 1, 2020 |
| SyFy Bartow | Bartow, FL | February 15, 2020 |
| Previous Shows 2019 | | |
| --- | --- | --- |
| Central Florida Comic Con | Lakeland, FL | January 19-20, 2019 |
| SSA+S Toracon | Sarasota, FL | January 26, 2019 |
| Comic Con Revolution | West Palm Beach, FL | March 2-3, 2019 |
| MY-CON | Orlando, FL | March 16, 2019 |
| Magic City Con | Birmingham, AL | June 21-23, 2019 |
| Original Sin Underground Market | Palm Beach Gardens, FL | July 13, 2019 |
| Incredible Con | Charleston, SC | September 21-22, 2019 |
| Creatives Pop-Up Market | West Palm Beach, FL | September 27, 2019 |
| Grandma Party Bazaar | Winter Park, FL | December 15, 2019 |